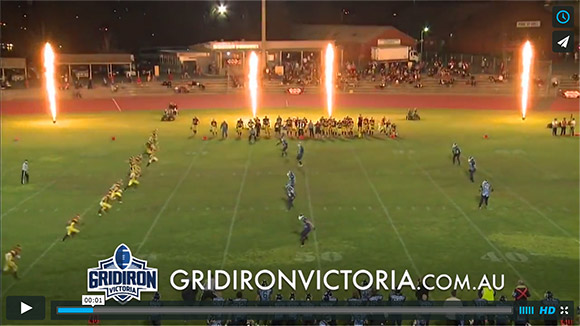 Seen our TV commercial? Want to be the next Adam Gotsis, Jordan Berry or Brad Wing?
Keen to play, coach or officiate American Football here in Victoria?
Check out our list of Victorian Gridiron Clubs around Melbourne and across Victoria – best to find the club nearest you or that you would want to play for!
Seniors: 18+ males Season is June to October
Women's: 16+ females Season is February to April
Junior's: 15-19 year old males Season is February to April
Officials: All ages. Officiate all competitions.
What does it cost?
It costs anywhere from $200 – $500 depending on competition and the club you play for as all charge different amounts. Most clubs loan rookies equipment.
What if I don't have any experience?
No problem at all! We take players of all shapes and sizes and experience isn't an issue. We will teach you all the basics.
Gridiron Victoria is recruiting men and women for senior and junior competitions as well as coaches, officials and support staff.
Got some questions? View our FAQs page and contact us today!