Welcome to Gridiron Victoria Television, or GVTV!
With the support of local community broadcaster Channel 31, GV has commissioned seven half hour episodes for the first season of GVTV.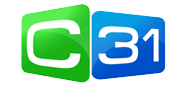 Missed an episode?
Episode One: June 11th
Episode Two: July 9th
Episode Three: August 13th
On Facebook or Twitter?
Check out the Gridiron Victoria page and also follow us on twitter.
The show is a massive undertaking of volunteers who have given their time to film, produce and develop the program.
Danny Ratanapintha
Director / Producer / Editor / Camera
Ali Deane
Host
Eric Williams
Host / Creative Consultant / Narrator / Writer
Camera Operators
Thomas Penman
Mat Karanicolas
Warren Nichols
Michael Jones
Chris Tyler
Luke Markof
Sam Weller
Photographers
Barend van den Hoek
Bob Thomas
Jess Ward
Kim Pigott
Jenny Watson