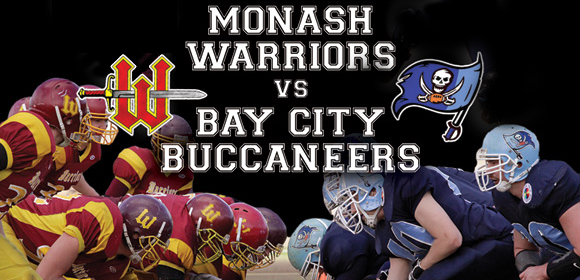 The Monash Warriors have won their 3rd straight Vic Bowl with a 23-14 victory over the Bay City Buccaneers.
In front of a massive crowd at Ranger Field in Croydon, both teams wrestled for the upper hand with only 2 points separating them into the final term.
But the Warriors proved too strong powering into the endzone to secure the win.
Congratulations to all teams on a fantastic 2010 season and we look forward to the junior program kicking off in a few weeks.