In the biggest news to grace our shores a leading NCAA football program will be coming to Australia in July to take on the Australian Outback Team.
The fabled Georgia Tech Yellow Jackets will be heading downunder, bringing with them their own home grown Victorian superstar Adam Gotsis who began studying and playing at GT last year after a stellar career with the Monash Warriors.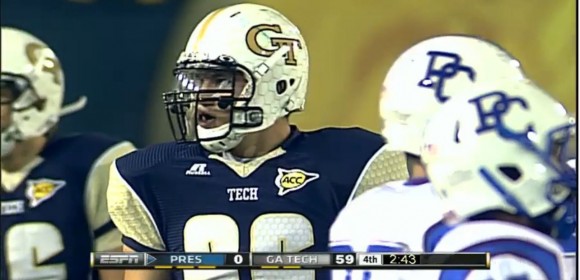 The game is scheduled to be played at Etihad Stadium in Melbourne on Saturday 19th July. But in an unfortunate twist of fate, no Victorians will be able to take part due to a stoush with the national body Gridiron Australia that sees all GV players barred from playing for Australia.
"It is unfortunate turn of events but Victoria will be proud to showcase American Football to the country and indeed the world in the greatest sporting city on the planet" a GV spokesperson explained.
Gotsis and his teammates are expected to arrive in Melbourne ahead of the big clash with Australia's national team the week before.
Media release: April 1st 2014