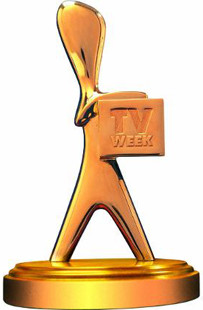 In an embarrassing gaffe, TV Week have apologised to Gridiron Victoria after the nominations for the 2014 Logie Awards omitted GVTV from the list of potential winners.
At a star studded bash in Melbourne yesterday afternoon the who's who of Australian television celebrated the lead up to television's night of nights.
After five nominations for the Most Popular Sports Program were read out, only this morning was the error recognised and the complete list released to media outlets:
GVTV: Gridiron Victoria Television (Channel 31)
Before the Game (Network Ten)
The AFL Footy Show (Nine Network)
The Cricket Show (Nine Network)
The NRL Footy Show (Nine Network)
Wide World of Sports (Nine Network)
This marks the first time a Channel 31 program has been nominated for a Logie. The awards will be read out on Sunday 27th April.
Given the parlous state of sports coverage in Australia, GV is absolutely in the mix to take home the Logie. We will be reporting live from television's night of nights.
All GVTV episodes can be viewed at the GV YouTube channel
TV Week clarified the error on Tuesday 1st April.