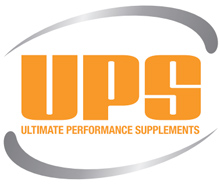 Sponsorship History
Ultimate Performance Supplements sponsored the Victorian Eagles Team in 2010.
U.P.S provided Ultimate ProForm supplements for after training sessions and games, Ultimate Energy  pregame supplements and Ultimate Recovery for half time. At the time U.P.S asked for nothing in  return as they were just trying to grow awareness of their brand.
Current Offer
U.P.S has offered a promo code for anyone associated with Gridiron in Victoria. If anyone enters the  word "GRIDIRON" in the comments section of the U.P.S website during a purchase the will donate the  following:
$5.00 from each 4kg tub of Ultimate Sustain, ProForm and Iso85+
$2.50 from each small item consisting of Ultimate Slim, Hulk, Tri-Carn, Gaba, DAA, Glyco Load,
Male, Burn Capsules, L Glutamine, Creatine, B.C.A.A or any other supplement.
Sponsorship Plan
U.P.S think that all Victorian players should have the opportunity to represent their state for free and  they want the money from this offer to offset the participation fees of every Victorian Eagles player for the future.