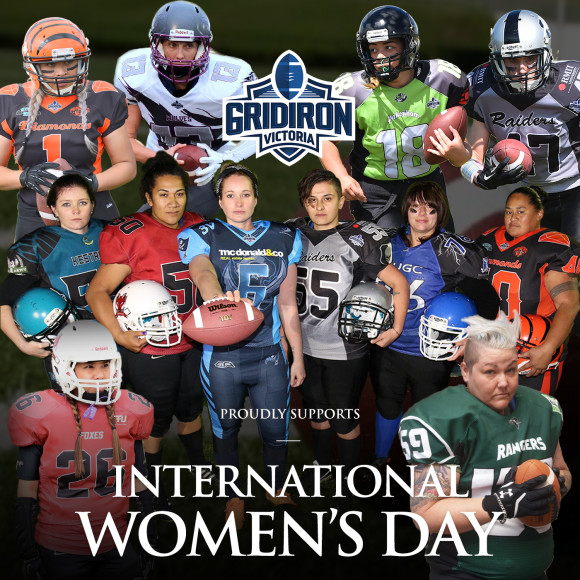 To our mothers, daughters, sisters, grandmothers, grandaughters, aunts, cousins and nieces. Thank you.
To our incredible women who play American Football, who coach us, heal us, support and sustain us. Thank you.
To every woman, every where. Thank you.
Gridiron Victoria is proud to acknowledge and support International Women's Day on March 8th. We are extremely proud of our rich diversity, all the amazing women who give everything for our league and continue to make GV the biggest, best and most inclusive in the land.
Thank you
#GV2016 #IWD2016 #WomensDay
Photos by Barend van den Hoek, Cat Bouwhuis & Mark Baldock