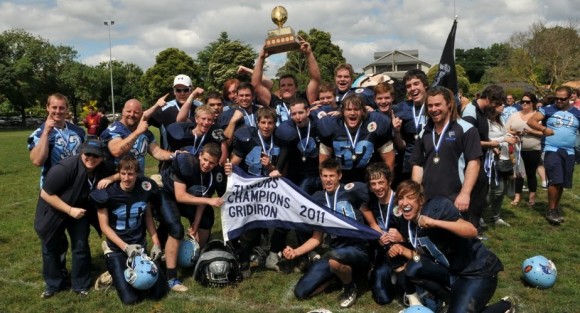 Photo by Barend van den Hoek
Congratulations to the Bay City Buccaneers who won the 2011 Junior Vic Bowl, defeating the Croydon Rangers 16-14 in a close, thrilling match at Ranger Field in Croydon.
The Buccaneers have now completed the championship double in 2011 as the senior side also defeated the Rangers earlier in the year.
Young star Tom Bean was awarded the Vic Bowl MVP for his dominant role on both sides of the ball. The Buccaneers scored on their opening drive, then returned an interception to the house for a 16-0 lead early in the game, a lead they never surrendered.
Congratulations to the players, coaches and staff at the Buccaneers on a great win.