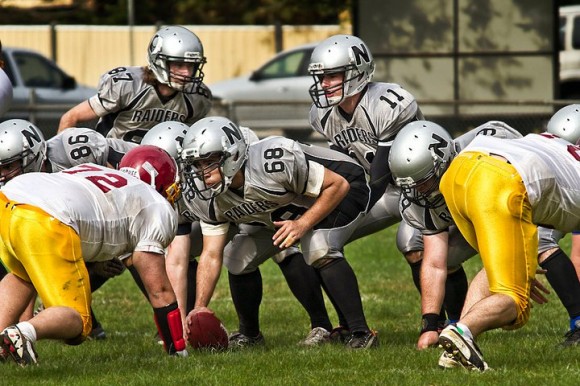 Gridiron Victoria has reached the halfway mark of our biggest season yet in 2011.
On Saturday  the Northern Raiders hosted the Monash Barbarians. Both teams got a taste of division one football last week and were keen to rebound strong, with the Raiders getting the win 12-6. In the afternoon game, the Gippsland Gladiators were too strong for the exhibition team, Ballarat Pioneers with a 35-12 win.
On Sunday at Ranger Field in Croydon the Rangers2 hosted the Melbourne Uni Royals  and avenged their early season loss to win 20-0. In the afternoon, the division one Rangers held on in a tight finish against the old nemesis Monash Warriors 15-12 to complete the sweep in 2011.
Also on Sunday the Berwick Miners hosted the Western Crusaders with the visiting Crusaders over powering the Miners to win 62-12.