Massive Super Sunday of Junior Gridiron Victoria!
Halloween Round at the Raiders
The Raiders hosted a special Halloween Round at the Raiders Ground in Reservoir.
Monash Warriors drew Western Crusaders 20-20
Bay City Buccaneer defeat Northern Raiders 44-0
There will be a jumping castle, haunted rooms, showbags, fun for the whole family!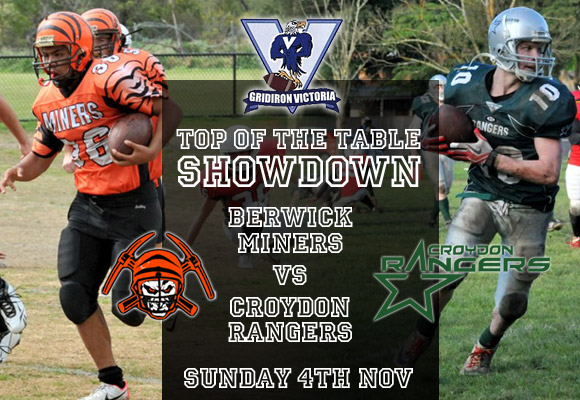 Also Sunday the Berwick Miners hosted the Croydon Rangers in a top of the table clash!
The Rangers came out on top, marching to a 58-8 victory and top spot in the standings.