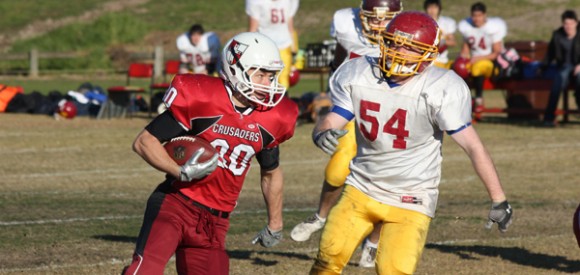 The 2012 Senior Preliminary Finals will be held this Sunday, 19th August at the Raiders: Raider Field, LE Cotchin Reserve, Massey Avenue Reservoir.
11:15am – Division Two
Monash Barbarians defeated Northern Raiders 12-6 (4 OT)
2:00pm – Division One
Monash Warriors defeated Western Crusaders 34-6
Congratulations to both Monash teams who are through to the 2012 TGI Friday's VIC BOWL next Sunday 26th.
Congratulations also to the Western Crusaders and Northern Raiders on their great year.