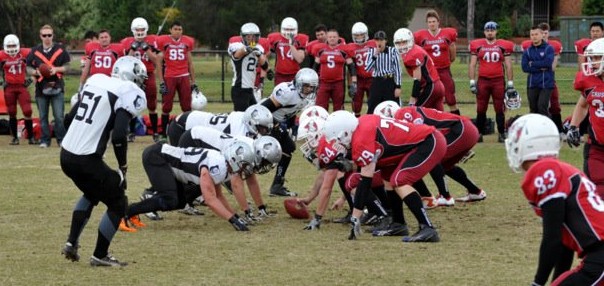 Photos courtesy of barendphotos.photomerchant.net
Week 4 of Gridiron Victoria saw the first of our divisional cross-over games for 2012.
On Saturday the Northern Raiders hosted the Western Crusaders in Reservoir. The Crusaders have been on a roll lately and maintained momentum with a 44-0 win.
On Sunday we headed down to Monash University Clayton Campus for the first time this season. The Monash Barbarians hosted the reigning champion Bay City Buccaneers in difficult conditions and the Buccaneers won handily 60-0.
The Gippsland Gladiators forfeited their afternoon match against the Monash Warriors. The Warriors were awarded the 2 match points and a 7-0 scoreline.