Congratulations to the Western Crusaders: 2013 Junior Vic Bowl Champions!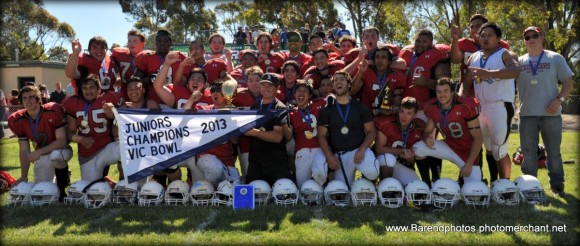 And the Western Foxes: inaugural Women's Vic Bowl Champions in 2013!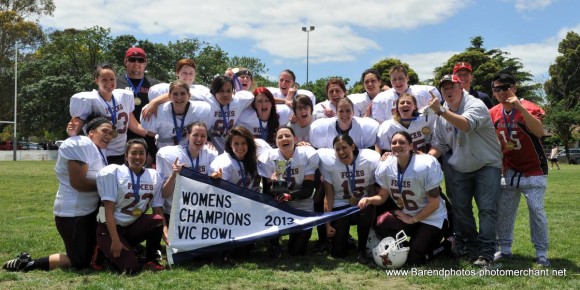 The 2013 TGI Friday's Junior and Women's VIC BOWL will be this Saturday 30th November at Ranger Field, Springfield Avenue in Croydon.
We celebrate both juniors and women's football with the first ever Gridiron Victoria Women's Vic Bowl to be the curtain raiser before the Junior Championship decider.
RSVP to the Facebook Event Page
Thanks to everyone who attended and supported our Juniors and Women's competitions!