The Monash Warriors have completed a 3-peat by winning their 3rd straight TGI Friday's VIC BOWL championship, defeating the Geelong Buccaneers 39-14
Relive all the action right here in FULL HD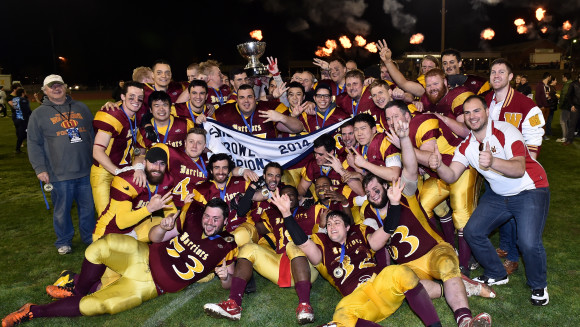 Earlier in the day the Gippsland Gladiators won their first Division Two Championship, defeating the Ballarat Falcons 12-0.
Relive the action from the game in FULL HD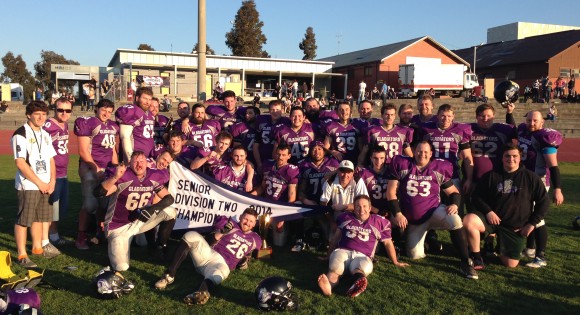 Gridiron Victoria in partnership with the City of Greater Bendigo Council is proud to announce that the 2014 TGI Friday Vic Bowl will be held in Bendigo at Tom Flood Sports Centre Bendigo on Saturday August 30.
The Vic Bowl is the Division One Championship Game played between the two best teams in the state. The program will also feature a curtain raiser with the Division Two Championship Game played earlier in the day.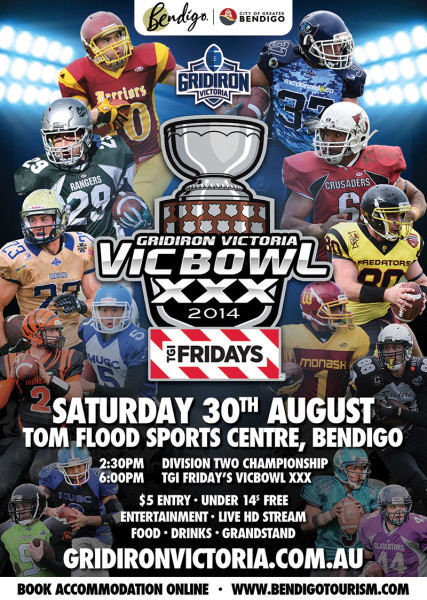 Vic Bowl XXX (30) celebrates the 30th anniversary season of American Football in Victoria and is expected to attract hundreds of enthusiasts to Bendigo.
GV President Sam Weller said the Tom Flood Sports Centre is home to the Bendigo Dragons Gridiron Club who in only their second season are currently in playoff contention.
"The people of Bendigo have really embraced our sport, in particular the Dragons and we are delighted to be bringing our biggest day of the season here."
"Tom Flood is one of the best facilities in the state for Gridiron, they get a bumper crowd that is always lively and we expect this to be our biggest and best Vic Bowl yet, said Mr Weller.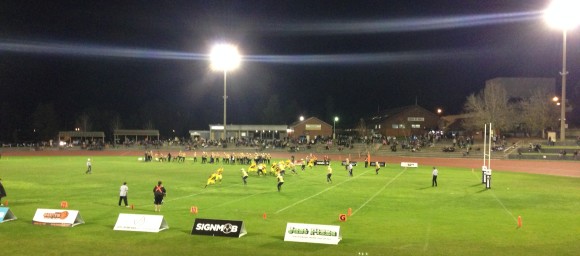 City of Greater Bendigo Major Events Manager Terry Karamaloudis said hosting the Vic Bowl in Bendigo is another big win for sporting fans in the region.
"You certainly aren't limited for choice in terms of what sporting event you can see in Bendigo, be it top level basketball, world class snooker or international table tennis Bendigo is delivering the options and Vic Bowl is just the latest in a long list of acquisitions.
"Diversity in venue use must be acknowledged on this occasion too, Tom Flood is a very versatile facility that can host an international level cycling event one day and then turn it's hand to gridiron the next."
"The City would like to acknowledge the collective input of our major sporting event partners for without their ongoing financial support we would struggle to attract events like this one to Bendigo," said Mr Karamaloudis.
President of the Dragons David Barker said the Dragons organisation set out from the beginning to make sure Bendigo was put on the map within the Gridiron Community.
"Securing the Vic Bowl here at Tom Flood is certainly a huge step forward for the City and the sport, as the Bendigo region adds another marquee event to its fast growing sporting portfolio.
"The work the City of Greater Bendigo has done to keep Tom Flood Sports Centre in the best condition possible has been fantastic and come August 30 the facility will be on show during Gridiron Victoria's biggest day of the year.
"Bendigo is fast becoming a Gridiron mecca for both Victoria and Australia and will be sure to not disappoint when the Vic Bowl kicks off," said Mr Barker.