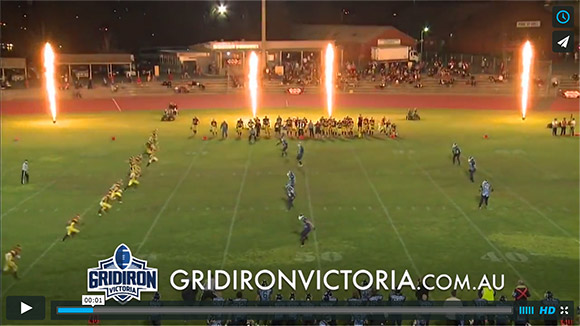 In 2015 the Gridiron Victoria Senior men's season features 13 teams competing across two divisions in a 14 week regular season (including byes). Season kicks off first weekend in May with the 2015 TGI Friday's Vic Bowl XXXI set for Saturday 15th of August.
Division One (7 teams – 12 games)
Monash Warriors, Geelong Buccaneers, Western Crusaders, Croydon Rangers, South Eastern Predators, Berwick Miners, Melbourne Uni Royals
All division one teams play each other twice throughout the season for 12 games and 2 byes.
Division Two (6 teams – 10 games)
Bendigo Dragons, Monash Barbarians, Northern Raiders, Gippsland Gladiators, Ballarat Falcons, Pakenham Silverbacks
All division two teams play each other twice throughout the season plus for 10 games and 4 byes . There are no cross-over games between the divisions.
Top four in each division advance to playoffs (1st vs 4th; 2nd vs 3rd) with winners playing for the Vic Bowl and Division Two Championship respectively.
See the full 2015 senior men's fixture below: