Bendigo Dragons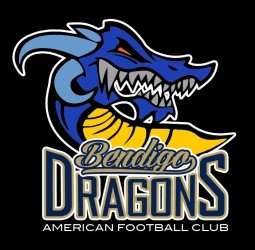 The Bendigo Dragons were the newest club to join Gridiron Victoria in 2013 and made the playoffs in their first year.
They will be entering a senior team in division one in season 2014 and expect to be a competitive outfit immediately with experienced coaches.
New players, coaches, supporters and sponsors are always welcome.
Check out the Dragons Facebook page, for all up to date information.
PLEASE NOTE: We play games at Tom Flood Sports Centre but have not finalised our training venue for 2014. Please check back soon our visit our Facebook page.