Western Crusaders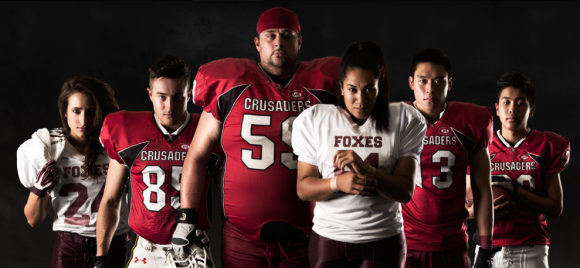 Our club is located at Henry Turner Oval, Cnr Farnsworth Ave and Maribyrnong Blvd, Footscray
To play football with the Senior Crusaders, Junior Crusaders, or our women's team The Western Foxes, email wcrusaders@gmail.com or visit our website www.westerncrusaders.com.au.
You can also see upcoming games and events, recruitment info, and club news on Facebook:
facebook.com/CrusadersFootball
facebook.com/WesternFoxes
History of the Crusaders and Foxes
The Western Crusaders is an American Football club based in Footscray, west of Melbourne, founded in 1998. Initially fielding a senior men's team, the club since expanded to include both a junior team and a women's team (the Western Foxes).
The club has a proud history of success that includes three senior men's championships (1999, 2000 & 2007), one women's championship (2013) and one junior championship (2013).
In 2013, the Senior Cru made the playoffs, whilst the Foxes – the first full kit women's gridiron team in Victoria – were undefeated for the season, going on to claim the inaugural Gridiron Victoria Women's League title. The Junior Cru lost just one game for the 2013 season, before storming to victory in the Junior Vic Bowl.
As a club, we strive to foster a positive culture and atmosphere both on and off the field. Our slogan is "We Are One" – a philosophy that emphasizes teamwork, spirit, inclusion, loyalty, and club unity. We value players of all shapes, sizes, and athletic abilities — what's most important to us in a player or coach is work ethic and team spirit.
If you're interested in finding out more about the Cru or Foxes in any capacity, be it as a player, official, spectator or sponsor, please contact us at wcrusaders@gmail.com or visit our website at www.westerncrusaders.com.au.
WE ARE ONE.
[nggallery id=8]