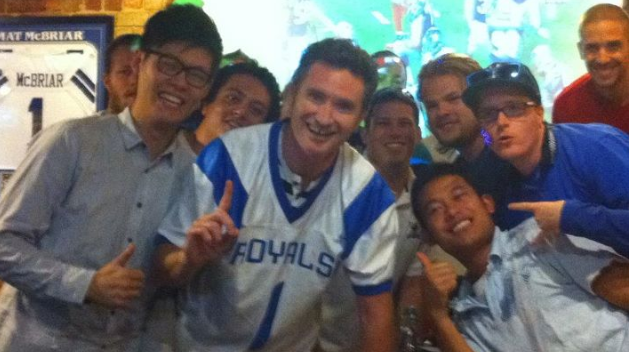 Thanks to everyone who came down to TGIFridays Jam Factory and enjoyed a great day and supported the league!
We even had a special celebrity guest sit with the GV contingent, comedian Dave Hughes.
The biggest day in American Sport is almost upon us with the 2012 Super Bowl next Monday morning local time.
Gridiron Victoria major sponsor TGI Friday is hosting a blockbuster party at the Jam Factory in South Yarra with doors opening at 9:30am, happy hour from 2-7, specials all day and of course a menu of American classics!
At half time of the match they will auction off some memorabilia autographed by Australian punter Ben Graham – the only person to play in an AFL Grand Final and a Super Bowl.
Be sure to get along to support TGI Fridays and Gridiron Victoria. Game kicks off at 10:30am, Monday 6th February.