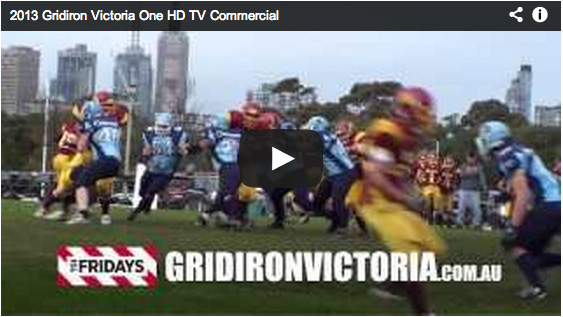 Seen our ONE HD commercial?
Keen to play, coach or officiate American Football here in Victoria?
Check out our list of Victorian Gridiron Clubs around Melbourne and across Victoria and contact us know with a little information about yourself!
The 2013 Senior Season will kick off in early May (date to be confirmed).
Gridiron Victoria is recruiting men and women for senior and junior competitions as well as coaches, officials and support staff.
Got some questions? View our FAQs page and contact us today!