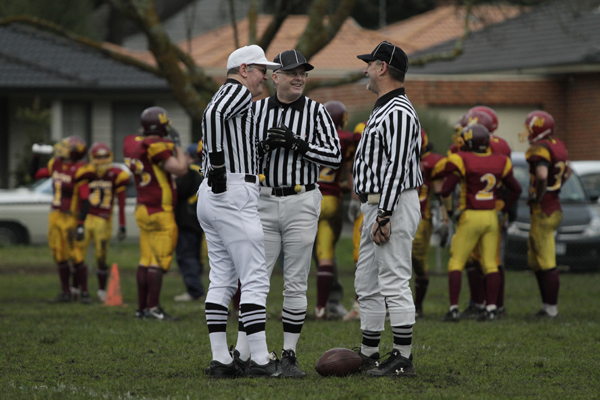 Victorian Gridiron official Paul Mercer  has been selected as part of the officiating crew for the Gridiron World Cup in Austria in July.
This appointment is well deserved and recognises Paul's tireless dedication to the sport over many years.
Gridiron Victoria congratulates Paul and wishes him all the best as he joins the Australian team in Austria for the World Cup.
For more information about the upcoming world cup, check out the official 2011 American Football World Cup website or the Australian Outback Gridiron Team.