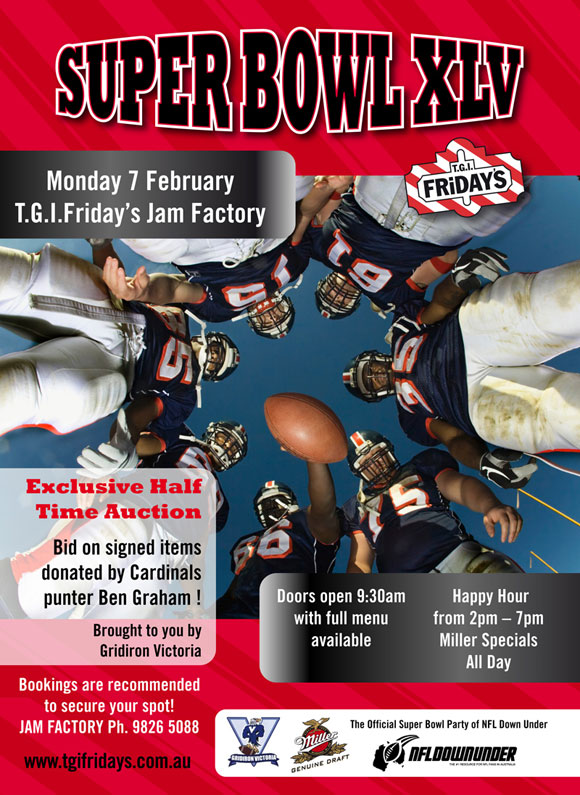 TGI Fridays Jam Factory will host Gridiron Victoria's official Super Bowl party this Monday, February 7th from 10:00am until the end of the game.
GV will be auctioning off a number of items signed by Ben Graham as a fundraiser for our Junior State team.
Check back for more details about the day as we get them!