Following the trailblazing work of the AFL to introduce "No ladder, no scoreboard" for junior Aussie Rules, Gridiron Victoria is taking it one step further in 2014.
In an effort to promote participation rather than competition, thousands of junior AFL players will be forced to play with no scoreboard, ladders or match results, a move seen as not doing enough to protect players according to GV.
It is not about who wins or loses, who scores or who doesn't. It is all about running around for two hours with no real objective or purpose. Why do kids always get all the fun?
GV spokesman.
"It is frankly quite arrogant to take sport in such an exciting new direction, yet deny the biggest demographic of our playing ranks – seniors."
As a result Gridiron Victoria will be removing all scoreboards, results and standings for men, women and junior competitions in an effort to promote fairness and equality.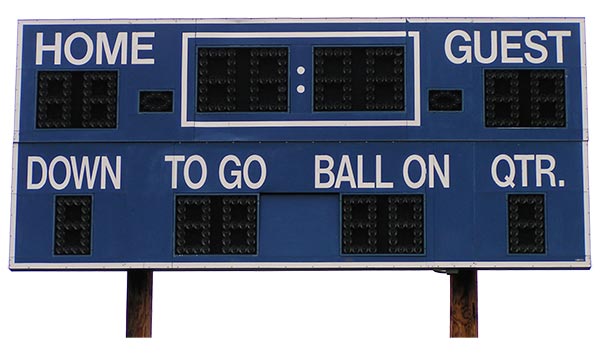 "It was really quite tedious updating standings" the spokesman added. "Our officials have to contend with governing the game, no one wants the additional burden of keeping score."
Consistent with the plan, GV will craft 13 Vic Bowl replicas to ensure each team gets one at the end of the season.
The new policy was enacted following an executive meeting on April 1st.