UPDATE: Adam has started for Georgia Tech at DE and last weekend registered a sack against Duke. Click the photo below to watch the highlight on ESPN.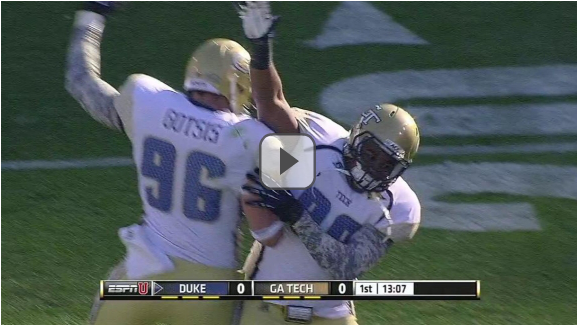 Interview with Adam on You Tube:
Former Monash Warrior Adam Gotsis made his NCAA debut this past weekend with Georgia Tech. In the Yellow Jackets second game of the season, Adam came onto the field at the end of 3rd Quarter with GT leading 45-0 against Presbyterian.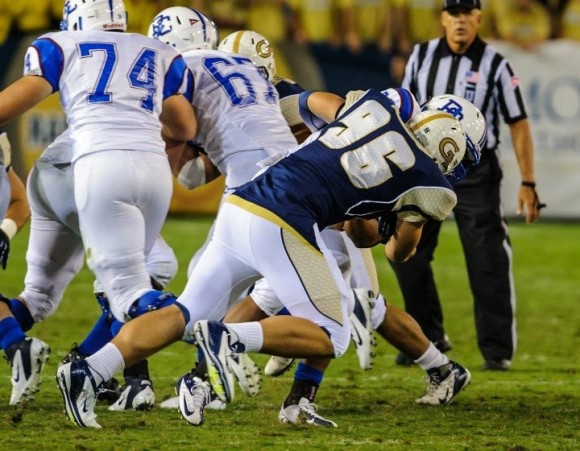 Wearing number 96, Adam played Defensive line for most of the remainder of the game. Adam looked impressive on his first appearance, drawing an offensive lineman offside for a penalty and making an impressive tackle for a loss of yards, yet a penalty against a teammate negated his chance for his first official statistic.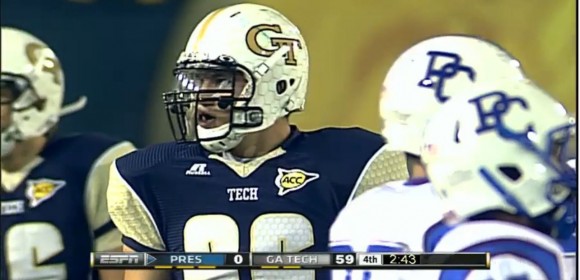 The Yellowjackets won the game 59-3. Next week GT take on Virginia.
Thanks to the Monash Warriors for this story, and stay tuned for more of Adam's freshman year.