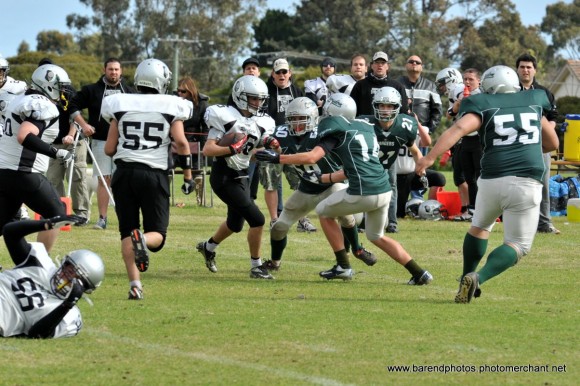 The final round of the 2012 Gridiron Victoria Juniors and two big contests down in Corio everyone will be watching.
On Saturday 17th November the Bay City Buccaneers hosted the Western Crusaders at The Cove in Hendy Street Corio.
The Buccaneers won the game, will finish 4th and advance to the playoffs!
The Monash Warriors defeated the Berwick Miners 18-14 in a preview of the 1st semi final where these two teams will playoff again next Saturday.
Sunday at Ranger Field the Croydon Rangers defeated the Northern Raiders 52-0.