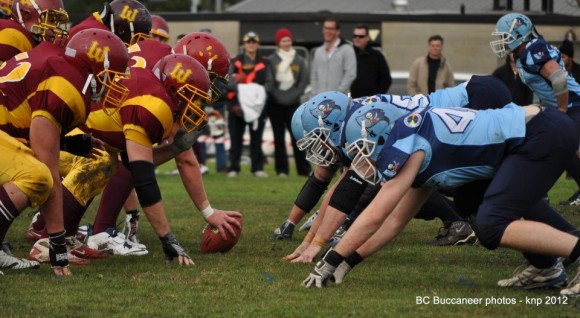 Week 11 rolls around and the defining round of the 2012 season.
On Saturday 14th July we headed down to The Cove in Corio for the top of the table clash where the  Bay City Buccaneers pipped the Monash Warriors 7-6 in a fantastic match.
In the afternoon game, the Division Two leading Melbourne Uni Royals  knocked off the reigning champion Northern Raiders 6-0 in another close contest.
On Sunday we turned to Footscray and another vital clash for the division two standings. In the morning the rising Monash Barbarians defeated the Gippsland Gladiators 14-6.
In the afternoon the Western Crusaders overcame the Berwick Miners 20-14 in a really good contest.