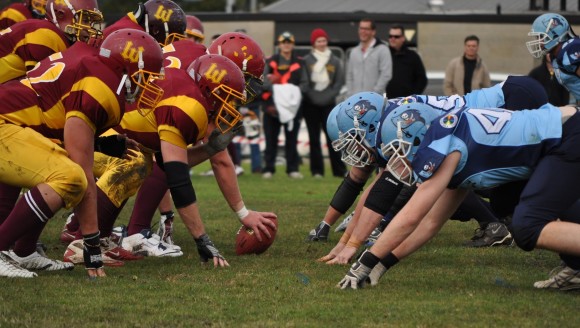 Already week 3 of the 2013 senior Gridiron Victoria season and some key matchups in both divisions.
Results Week 3
Western Crusaders defeat Croydon Rangers 19-12
Northern Raiders defeat Gippsland Gladiators 10-0
Monash Barbarians defeat Ballarat Falcons 44-0
Geelong Buccaneers defeat Monash Warriors 19-18
Kicking off in Reservoir we have the Western Crusaders and Croydon Rangers. Crusaders looking to start the season 2-0 whilst the Rangers look to avoid a 0-3 start for the first time in their 30 year history.
Following we have the rematch of the inaugural division 2 championship with the Northern Raiders hosting the Gippsland Gladiators which should be a ripper.
On Sunday we turn to Monash University Clayton and the Monash Barbarians trying to remain undefeated up against the Ballarat Falcons.
In the afternoon it's the 2012 TGI Friday's VIC BOWL rematch between the champion Monash Warriors and the Geelong Buccaneers.
Good luck to all teams!