Are you interested in becoming a sponsor?  GV is always on the lookout for new sponsors and we have many ways you can get involved with our organization.  Please contact president@gridironvictoria.com.au for more information.
Gridiron Victoria thanks the following sponsors for their support.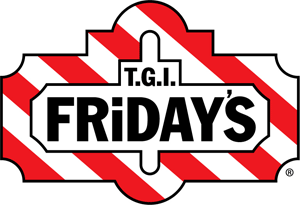 TGI FRiDAYS
Built upon a legacy of a fun experience and fantastic food and drink, T.G.I. Friday's restaurants provide an environment where families and individuals alike can have a great experience in 55 countries around the world. TGI Fridays is located in Jam Factory, South Yarra; Southland Shopping Centre, Epping, and Doncaster Shoppingtown.

Club Warehouse Sports Medical Supplies
Introducing Club Warehouse Sports Medical, the complete solution to all of your sports medical & physio requirements. Specializing in a total range of market leading products directly for professional sporting clubs and physiotherapy clinics and practitioners.
Melbourne Cheer Academy
melbournecheeracademy.wordpress.com/
The Melbourne Cheer Academy offers quality cheerleading classes for all ages and skill levels. Cheerleading is a fun, dynamic sport that has grown rapidly in Australia over the past ten years. The style of cheerleading we teach can be seen on ESPN and in movies such as "Bring it On". Cheerleading combines dance, acrobatics and drill and focuses on developing strength, flexibility, fitness and confidence! The Melbourne Cheer Academy are cheering partners of Gridiron Victoria.