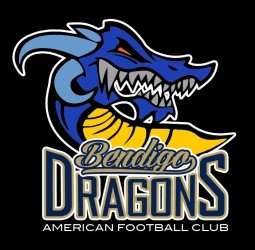 The Bendigo Dragons Gridiron Club have officially become the 9th affiliated club to join Gridiron Victoria and will field a full team in division 2 in the 2013 Senior Season.
The Dragons are still welcoming players, coaches, support staff and of course sponsors as they build towards their maiden season as part of our expanding state competition.
Gridiron Victoria is now cemented as one of the biggest and most successful competitions in Australia with nine teams across two divisions.